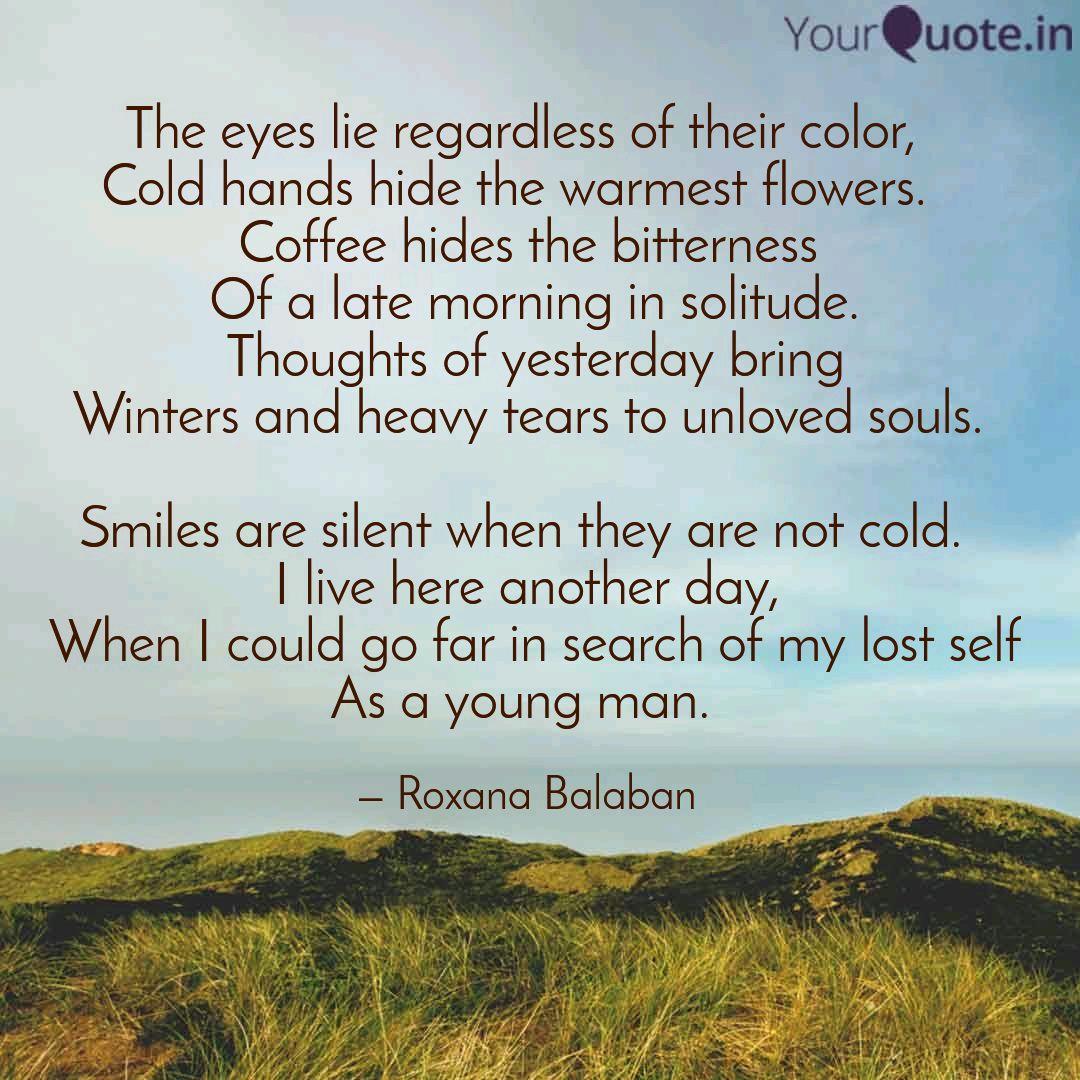 Unloved Souls
Read Count : 79
Category : Poems
Sub Category : N/A
The eyes lie regardless of their color, 

Cold hands hide the warmest flowers.  

Coffee hides the bitterness

 Of a late morning in solitude.

 Thoughts of yesterday bring

 Winters and heavy tears to unloved souls. 




 Smiles are silent when they are not cold.  

I live here another day,

 When I could go far in search of my lost self

 As a young man.  




I can't remember everything I went through,

 I have some memories with some people

 I couldn't keep in my life for their own good,

It's hard to keep things that don't belong to you.




 The other days raised me,

 Some nights rushed me to beds

 Full of heartless souls

 But with fake touches and beautiful words,

With fake touches and kisses

 That made me see wrong the love.