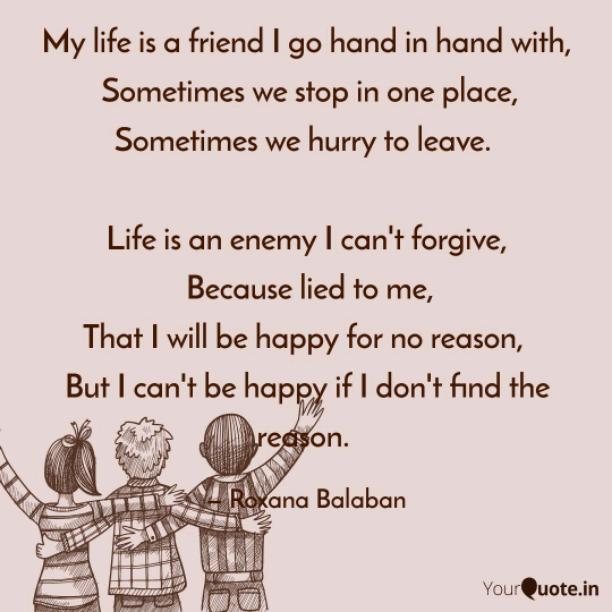 My Life Is A Friend
Read Count : 23
Category : Poems
Sub Category : N/A
My life is a friend I go hand in hand with,

 Sometimes we stop in one place,

 Sometimes we hurry to leave.  




Life is an enemy I can't forgive,

 Because lied to me,

That I will be happy for no reason, 

But I can't be happy if I don't find the reason. 




 Life is a gift that I will have to pay for,

 The first time I thought it was free.

I lost friends, relationships, I lost myself, 

Finding another way to be.




  Life is a ladder that I go up and down, 

Life was once the freedom to be

 Who you want to be,

Living by your own rules.