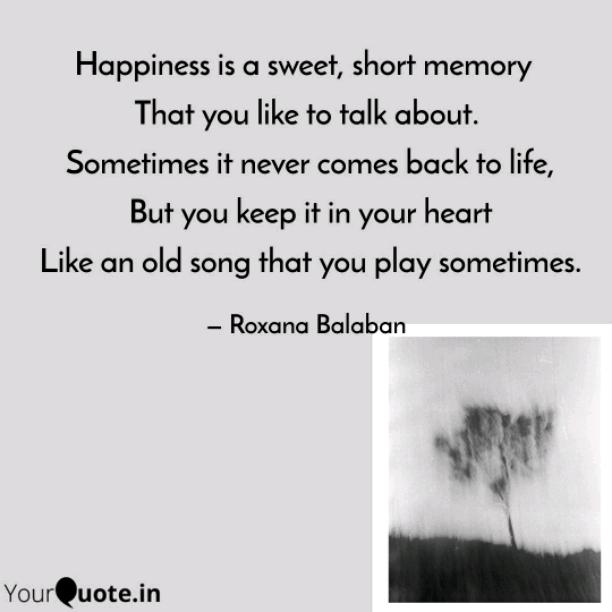 Short Memory
Read Count : 26
Category : Poems
Sub Category : N/A
Happiness is a sweet, short memory 

That you like to talk about.

 Sometimes it never comes back to life,

 But you keep it in your heart

 Like an old song that you play sometimes.




 Dancing with your tears,

While you try to realize what you did wrong 

And why a story that seemed endless ended.  

It's not fair... nothing seems wrong here, but it is.




What made you happy yesterday,

Makes you sad today.  

What you loved yesterday, 

You don't love the same now. 




 You don't care about the promises you made,

 'Cause today is a new day

 That catches another sunrise,

 Washing yesterday's feelings

And common roads. 




 Some feelings went away, others came.  

This passing time confuses the plans.  




The heart has phases like the moon, 

Sometimes it gets dark inside and cold,

 Like an eclipse when the sun comes.




Happiness is like a quote written by your heart,

 To which you turn the page to read it - 

Reaching back to your smiles,

 To smile now even for no reason...