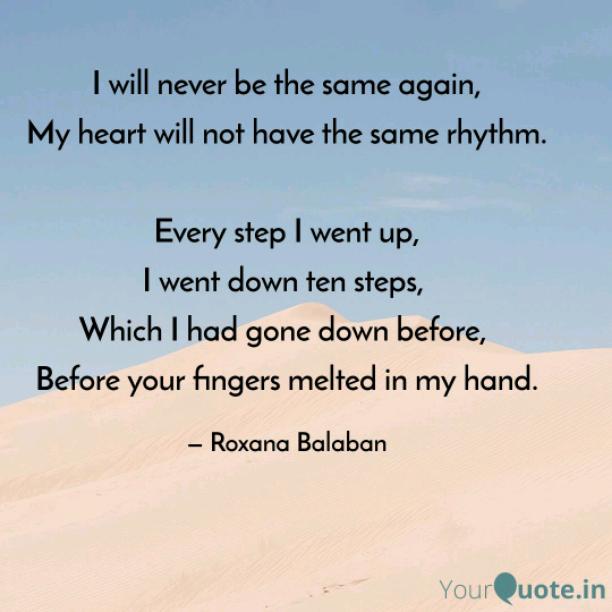 Every Step I Went Up
Read Count : 19
Category : Poems
Sub Category : N/A
I will never be the same again,

My heart will not have the same rhythm.




 Every step I went up, 

I went down ten steps, 

Which I had gone down before, 

Before your fingers melted in my hand.




You were more than a friend,

I was nothing to you ... in the end.




 I will not be so open with you, 

Your lies have chilled my broken heart. 

 When I opened my mouth, 

The words didn't want to come out.