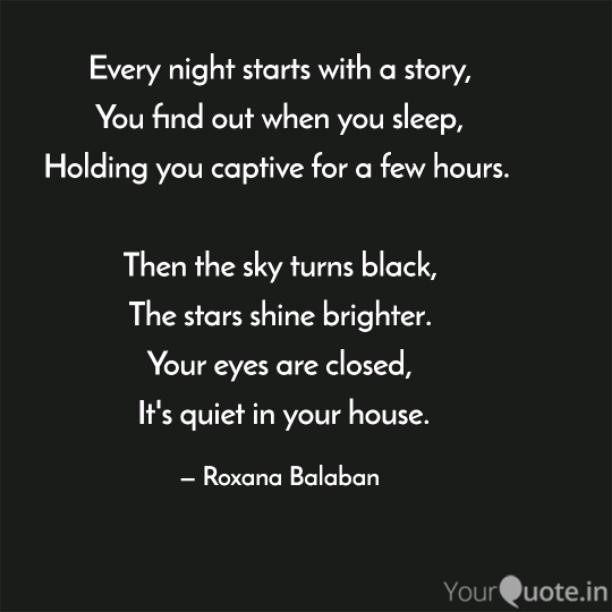 Every Night Starts With A Story
Read Count : 25
Category : Poems
Sub Category : N/A
Every night starts with a story,

 You find out when you sleep, 

Holding you captive for a few hours. 




 Then the sky turns black, 

The stars shine brighter.

Your eyes are closed,

 It's quiet in your house.




  The pillow caresses your head, 

Your thoughts run out, 

You are now living your second life, 

Maybe better than the one that starts

 Again with a new boring morning 

When you wake up more tired...




Looking for a sweet coffee

 And a good reason to get out of bed

And go to the bathroom

And wash your face first.




  Feel like a butterfly even if you are an old man.

  Feel like a snowflake, even if you feel that it is

 Over 40 degrees outside. 




 Every evening begins with a story, 

Every morning with a new beginning.

 Every heart begins to love again 

After it has healed.