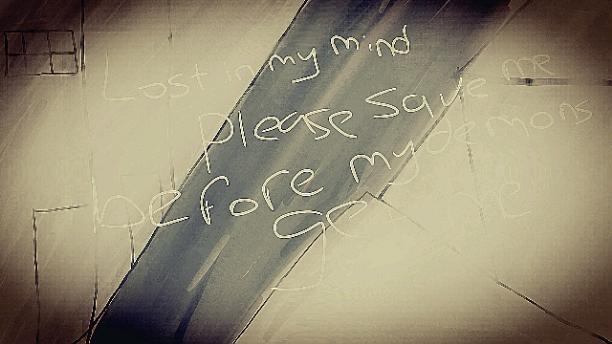 Terrified
Read Count : 95
Category : Poems
Sub Category : N/A
Feeling so lost,
so alone it hurts,
can't cope with this aching pain,
please save me from this pain,
I'm dying slowly,
I need an escape.

Take me away,
from my hell,
listen to my heartbeat,
you notice it's fading out,
getting slower,
life being lost from me.

I don't know how to stop this,
this suffocating feeling of fear,
please make it stop,
lessen it so I'm not drowning as much,
at least let me breathe a second,
I feel passing out could be my only option.

Take me from this place,
my head that is now a prison,
I can't take much more of this,
I feel I'm an impossible case,
can't be helped it's likely too late,
I'm so terrified and lost in my mind please save me from it.