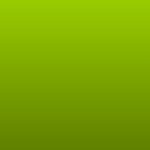 ANTICIPATED 'BRIDE'
Read Count : 22
Category : Poems
Sub Category : N/A
There may come a day, me insearch of bride. Burning and obcessed inside, to pay my noble price. let my conscience alone, love, pleace, rob me not my own pride. 




Derive me not insane and, make no my discression but lame. Almost dissolve in a surgical panic, for love, is a man's weakness in disguise. 




Man's pride, with love, is as illussive as a dice.My heart is not strong, certainly not made up of a stone. With your soft tender hands, my soul be comforted, is all i ask. 




A bride in whose heart, my soul, in absolute peace surjorn. she sees the sunshine, even when it rains. she sees my fault and not laudly complain. 




she will be mine, in a House we both, gladly, made home. She is not feminist, why wouuld she strive for what she already had with love?!