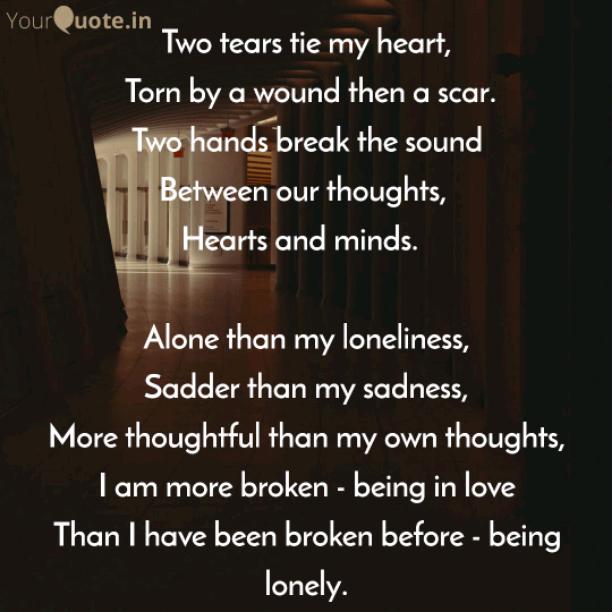 You're Like Others
Read Count : 66
Category : Poems
Sub Category : N/A
Two tears tie my heart,

 Torn by a wound then a scar.

 Two hands break the sound 

Between our thoughts, 

Hearts and minds.  




Alone than my loneliness,

 Sadder than my sadness, 

More thoughtful than my own thoughts,

 I am more broken - being in love 

Than I have been broken before - being lonely.




Two lies hurt my tongue: "I'm fine. You'll be fine." Kiss after kiss, you bite my lips, 

Drowning me in tears when you leave,

You're like others.