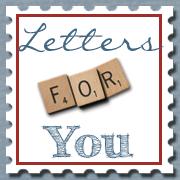 Your Letters
Read Count : 22
Category : Poems
Sub Category : N/A
It's the feeling of having shared my life with you what forces me when I speak to you to whisper. I love every letter you send, without any disguise. What does it matter if people get shock to me you look better naked. From those written words that were born from within I could feel in my heart that I am alive. I love when you write to me, always so sincere I can feel every caress that comes from them.




 I don't even know you, yet I know that we can

 be friend because you have taken down a star from the stomp that you've brought to my life. 

Although apparently I am very far from you I feel so close to you.The poetry that I write you was born from you because you have given me the strength to make from mud a path to walk. 

I owe you so much and if you are reading this and think that you are nothing to me. Re-read this poetry and I will tell you again and again that all these sincere word live only for you. it's you that gave birth to them in every sincerely written letter. I felt every caress from each and one of your letters and this is why all of this poetry I owe it to you.