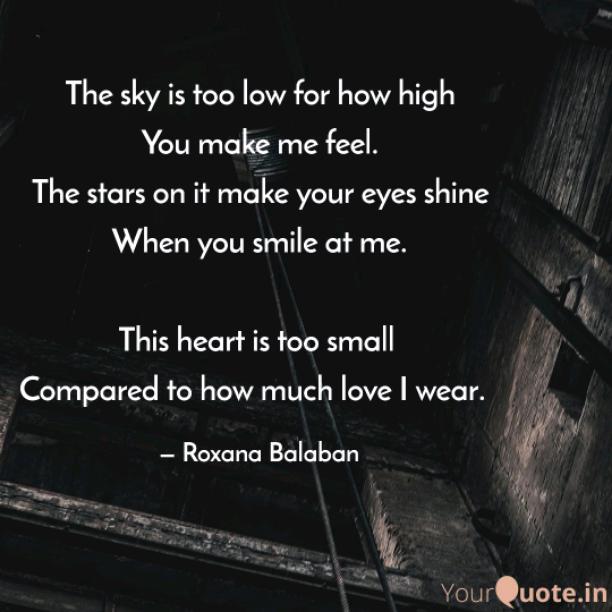 Your Eyes Shine
Read Count : 34
Category : Poems
Sub Category : N/A
The sky is too low for how high

 You make me feel. 

 The stars on it make your eyes shine 

When you smile at me.




This heart is too small 

Compared to how much love I wear.  




My arms would go on a long journey 

If they could no longer feel your arms over.

To meet you again and bring you closer, 

To stay with me forever... always in love.




 I can't get the words to describe you right,

 That's why sometimes I don't have a voice

 To shout out loud.

A voice to laugh about my clumsiness.

Always together, always close to you.




This world is too big to fit in our world, 

If we're just two shooting stars,

 Let's die together... to rise at sunset,

Falling deep in love.