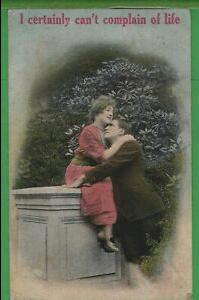 I Dont Want To Complain
Read Count : 22
Category : Poems
Sub Category : N/A
I can't complain, you dont force me nor I force you, you invited me to flee with you and I wanted to fly. You filled my head with dreams and promises and I wanted to dream.

You wrapped me with tenderness and even if it was crazy I accepted you without hesitation.

You have the soul of a thief, the bearing of a lord and the eyes of a gypsy. Heart of a dreamer, you have the skin of persuasion and I love you. You are the owner of my love, with your passionate kisses, your angel face and your silk caresses.....

Who can refuse.

No, I can't complain, disguised in a suit you woke up in me the meaning of the verb to love and although sometimes I don't get you, the harm don't overthrow the good times....

 whatever comes will be.

 You taught me not to be fragile, and although it was not easy, time has helped and you will be with me 

as long as I want to.

I will always love you and I thank you for arriving to my life.

So no I can't nor do I want to complain.