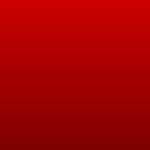 My Life Time Regret: Part 1
Read Count : 34
Category : Stories
Sub Category : Historical Fiction
In a family of 5 children, 2 girls and 3 boys, Silvester was the fist born of the family. They lived in a village and their life was not really that good. They lived with both of their parents. Silvester's father once fell sick. They didnt have enough money to treat him.

One month later, the sickness was getting worse and worse. He was just kept at home and being helped with some herbal medicines.
Months went on and the sickness was still constant and was affecting his life but as a family, they had nothing to do. Silvester tried his best to save his father's life but one day, his father died misteriously.

Silvester was so hurt and looking at his family so poor and no money to make a better life. He thought that bad luck or maybe a curse was after his family. He never stopped hustling. Just like two months later, one of his sisters and one brother had an accident that took away their lives. He cried bitterly seeing his family get finished slowly by slowly. From then he was left with one brother, one sister and his mom.

One day he proposed his family of going to the city to hustle. His mom was not happy because she was not ready to lose him though it sounded to be a good idea.
They managed to raise little money for him and he had to get on his journey to the city.

He reached well but was not in contact with his family for 5 months. He was in the city but he had no job to sustain him so he decided to go into money rituals. Reaching to the priest, he sacrificed his life and had to be turned into a goat. So the more grass he ate, the more money he gets.

Above all that, he had to only live for 3 years because he was by then 30 years. For the love of his family he had to accept.

Eight (8) months later, he came back to the village to meet his family. The whole family was happy to see him come back alive though he never explained his source of wealth. They all enjoyed the money. They did not ask well bother to ask his source of wealth since they spent many years in poverty.

Time goes, and the three years given to him are getting close to expire. He received his message that he will die after 2 weeks because the years had got expired. He was scared and ashamed to let his family know about it. He proposed to his mom to take him to the nearby village church for prayers. All the prayers could not work because he sold his soul to the devil.
The two weeks came, he was paralyzed the whole body. From there he was forced to confess. He said everything that happened. His mom cried bitterly. She was disappointed to hear everything from him. But by God's grace, Silvester stayed alive but was not rich any more and was still paralyzed.

Now, Silvester regrets doing whatever he did just to please his family...