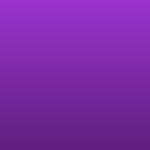 One Lucky Evening
Read Count : 51
Category : Stories
Sub Category : Romance
One lucky evening is the day that is always remembered by Kevin.He is a hustler and he stays with his wife Betty.This lucky evening was the best day ever but it also seemed like to be a nightmare.He suffered so badly with his wife for survival.

Kevin is a graduate of first class in law. He finished his studies but he had no job to support him and his wife so, because of being clever and wise, he decided to open up a carpentry workshop and he used the knowledge taught to him by his father when he was young.

He took up this job this could help him get some little money for food and food house rent. Unfortunately his wife always fights him for money and yet he tries his best to find money but his wife could not really understand the case.He made sure that his wife never lacked anything but his wife could make life difficult for him to the extent that she threatens to leave him for another man.

Some months went by, Betty met her oldest friend called Jane. Jane was also a graduate but with the economy of the country very few jobs were available and there could be alot of people applying for the same job. Jane after all decides to become a Prostitute. She could sleep with rich old men and from there she could get money for her survival.

Jane told Betty everything aboyt herself and she was ready to take a try on it. Betty then became so fierce to her husband she could leave the house early morning and comes back late at night and she could not let the man talk to her about it.

After several trials, Betty really so that this kind of job was so good and comfortable to her and she started thinking on how she will leave Kevin and go away.
One unfortunate day, she decides to leave the man and go away. Kevin with the love he has for her, he pleaded to her so that she couldn't go but she had already made up her mind.

Kevin was left alone but he still continued with his carpentry job. One of his neighbors was a little pretty and caring girl called Sarah came back from the University and after seeing what Kevin went through, she started helping him with some house chores and also she could make him some food with her own money.Kevin really appreciated her so much for her help towards her.

ONE LUCKY EVENING, Sarah was on Internet and saw a post from the Ministry of works and they were about to make a company for talented and skilled carpenters in the county in order to make and export their products for income. As Sarah saw this, she went and told Kevin about it but he could nit believe her. She insisted but Kevin still refused to apply thinking it was a fraud.

Sarah had to do the needful and applied on Kevin's behalf.So it took some little period of time and Kevin was seen to have all the qualities needed so he was granted a job.
Sarah then had to bring the manager of the company together with her to see Kevin to show him that it is not fraud.

That day Kevin was home he never webt for his job. Suddenly he had a knock knock at the door. " Who is there?" He asked. " Its me Sarah". Immediately Kevin came out and then he welcomed them all. So Sarah started explaining each and everything that happened. Kevin could not believe his ears. "I can't believe you." Get said. " Come on Kevin you have been qualified as one of the appointed workers to work in that company." said Sarah.

With a lot of happiness and joy, Kevin jumped and he was really excited to hear that. He appreciated Sarah for everything.So days later Kevin was called for the interview and still passed in abd started working immeduately.

Meanwhile, Betty and Jane got a bad luck with the men they had. They all got pregnant and the men ran away from them. They had to manage an single room for both of them.
There came the news on TV showing how Kevin used his skills and made wonderful pieces of furniture and it made him Rochester and richer.

Jane was watching so she called Betty to see what was happening on the news. Betty on seeing that, she fainted and she was up, she tried to contact Kevin but it was busy. So she had to go looking for him and unfortunately, she met Kevin inside a big car and on his side, there was Sarah was became Kevin's wife.
Betty yad to plead to him but it was too late for her. So Betty remained with her pregnancy and gave birth some months later but she regrets leaving Kevin eventhough he was poor.

Kevin and Sarah got married and had their children together...