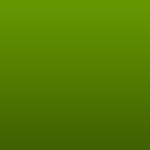 Trauma Of Relationship
Read Count : 68
Category : Stories
Sub Category : Romance
This is my story and kinda rememberance of my life.Well this is part of my story of relationship I passed through just within a year.

It was in 2019 that I joined secondary life and everything of course changed.I changed my behavior and much other things because I was I another level. I took some time in the school not until one dayit was a Scripture Union ceremony so we had to go to certain church in Lubiri. We reached there and we had all our activities done and we had to come back abd it was 8pm. We boardered a bus that would take us back to school and from there we come back home.

In the bus, there was a girl who sat near me. I never put much attention on her because I never thought she was from our school since in the bus we were students from different schools. We sat till we reached the school and I did not mind to find out about her. 

On Monday, I arrived at school as usual and one of my friend from S2 came to me reminding me of the girl who I sat with in the bus. I was surprised but I was eager to hear what he had to tell me.He told me that the girl likes me and she would like to talk to me. I accepted and went to meet her. We talked and she introduced herself and I did the same. 

Some days later I developed feelings for her.So I decided one evening after school and I told her how I felt. She was surprised and she looked at me with a smile and she told me that she would think of it and give me the answer after.
One day passed by, she called me and told me the answer "Yes". So she accepted and I had to go on with her.One evening after like 2 months that I spent with her, she asked me a question, " Why have you not asked me for a kiss or hug since we knew each other?" I looked at her and I told her, " I will when the time comes".

Three to four months later, there came up some rumours around the school that me and her were are in love. As for me I had no problem with it but she was scared to that he mom could get to know about it so we had to make some pauses but I think she was still scared until one day it was lunch time at school and she sent for me. I came and we sat I our class. She told me that we have to end this relationship. Since it was my first time to get such heart break, I almost shed tears but I had to hold on for a while. So I asked "Why? What happened?" She told me that her friends were talking about it and her mom almost heard of it so she thought it could be wise of her to break up with me.
I was really heartbroken but I had nothing to do for that time because she had decided and made up her mind.

I took heart for like 3 to 4 months when I got interested with another girl still from the same class S2. I met with her whenwe had a school tour to Jinja ( Industrial Area). She was well mannered abd i really liked her. She was busy with her freinds so I had to wait for a while.While we were getting ready for our return, I had to get the opportunity to get close to her and I asked for her number and I got it.
So we went on chatting until one day I had feelings for her and I decided to tell her about it. She told me that she would think aboyt it so I had to give her time.

Some days later on, she was so close to me and I really saw all of it being real. I thought I was found a woman of my life. She could give me gifts and I could do the same. We really had fun moments with her and even some of my friends and of hers started to admire us.I think by then we were the best couple ever. I gave her whatever she wanted but not until one unfortunate day came I remember it was on Friday evening after our lessons. She called me by and we had a chat for a while and had fun not knowing that it was the last day for me to be happy.

Then after all that happened, she asked me, "Do you remember when you showed your intentions to me?" "Yes I do" I replied. Then she told me that all this while she was still thinking of it and she had up come up with the answer. Hearing that in my ears, I was scared and I knew that that's all for me and for sure I was. She told me that we had to break up and her reason for that was not clear. I saw all that like a nightmare. I was never embarrassed like I was on that day. I felt tears coming out but I had to take heart.

I had no choice for that but I was so hurt that I got double heartbreak in one year so I thought of it and I told her to keep it a secret between us because I thought I could get ashamed before my friends.
From then I had to move on with my life and I had to pause thinking of girls.It is such unforgettable year.

Not until one who came by names of Sumaya and she is beautiful indeed and I like everything about her. She a courageous lady and all about her it's so wow. The most important thing is that I proposed to her and she accepted. Am so happy to have her with me....