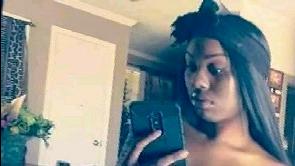 I Asked...She Answered(The Beginning)
Read Count : 45
Category : Poems
Sub Category : N/A
I asked, she answered.

I thought to myself about

What I kind of Woman

I really wanted. Then I

Didn't think about it, I 

Didn't worry myself.

I wouldn't let my mind think

About it because of the

Pain it brought, the hurt

That came with the thought.

Now when my mind bought 

The thought back again

I searched for only seconds.

I saw a tall, darkskin, gorgeous,

Goddess. I told me no, she

Wouldn't, naah she will not.

My mind disagreed with me,

And replied, as if a real person

Was talking to me out loud.

The loud words I heard were these,

Just ask. The feeling it gave me

Was like I won the lottery, no better than that, it felt like I could not

Go wrong.I Asked....

She Answered.