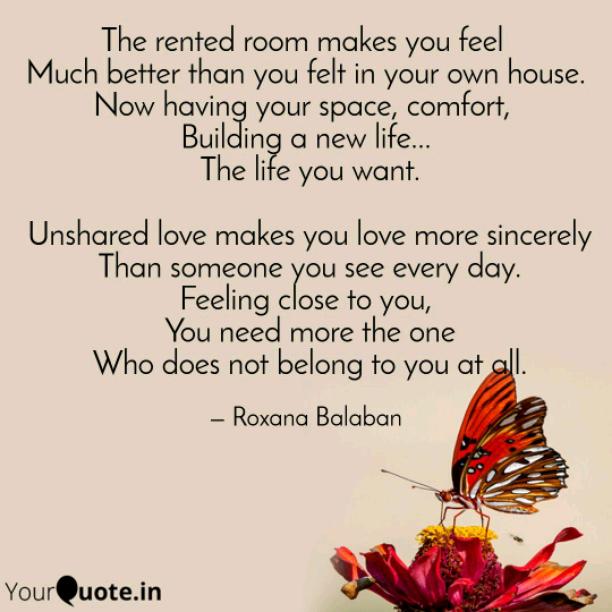 Much Better
Read Count : 50
Category : Poems
Sub Category : N/A
The rented room makes you feel 

Much better than you felt in your own house.

Now having your space, comfort, 

Building a new life...

 The life you want.




 Unshared love makes you love more sincerely

 Than someone you see every day.

Feeling close to you,

 You need more the one

 Who does not belong to you at all.




The friend from afar 

Can understand you much better

 Than one who lives close by, 

And whom you see daily

But do not talk about your dark side...




Only about jokes you don't always laugh at,

Because jokes can't be funny 

When you feel the need to cry 

And your heart is drowned by unspoken smiles.