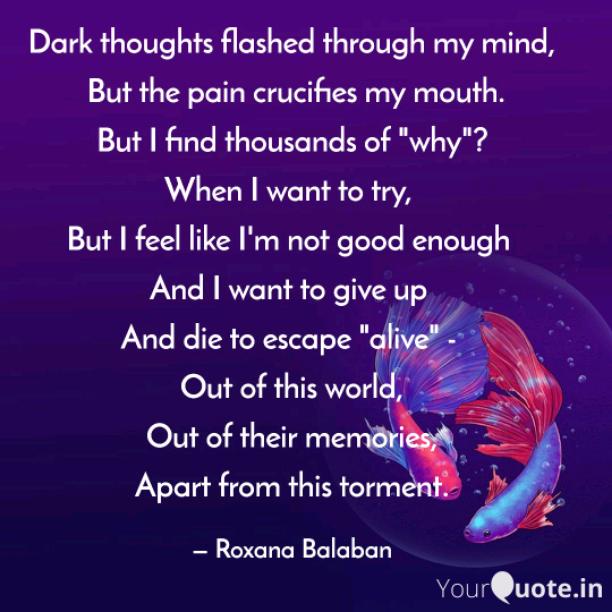 Dear Or Alive
Read Count : 41
Category : Poems
Sub Category : N/A
My enemies are good friends.

My girlfriend, the only stranger 

Who claims to know me better than myself.

It cannot be true when I do not know

 All that I am, that I have been.




  My parents, the ones I don't talk to about 

How I feel, whether I'm dead or alive.

 I'm just someone who was born 

In this devilish world - 

Where money makes satan the savior

And we become his slaves in the end.




 But dark thoughts flashed through my mind,

 But the pain crucifies my mouth.

But I find thousands of "why"?

When I want to try, 

But I feel like I'm not good enough 

And I want to give up 

And die to escape "alive" - 

Out of this world,

Out of their memories,

Apart from this torment.




 I shut up and pretend I'm fine, 

I know that one day everything will end, 

My life, my desires, the sick love

 That covers my bones and steals

 The air of others - better than me.