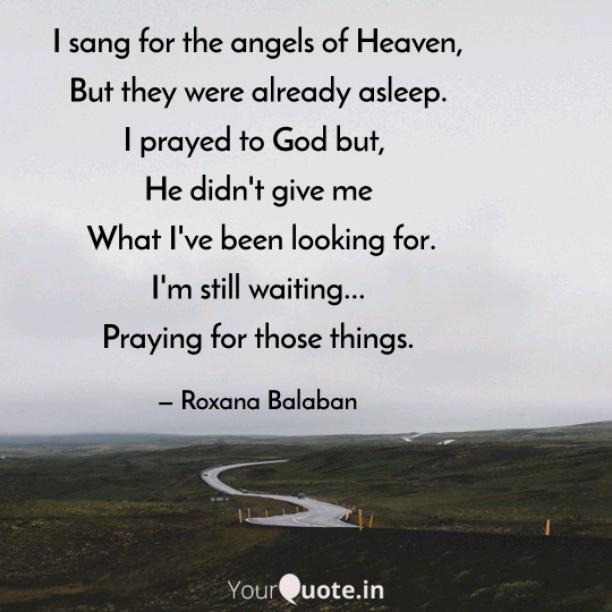 Feeling Exhausted
Read Count : 50
Category : Poems
Sub Category : N/A
I sang for the angels of Heaven,

 But they were already asleep. 

I prayed to God but, 

He didn't give me

 What I've been looking for.

I'm still waiting...

Praying for those things.




  I crawled like a worm, 

I made my life hard.

 I was left alone when I needed 

Someone by my side.  




I knocked on closed doors,

 Asked for help,

 Returned to where I left -

 Crying like an old man 

Rivers of tears falling over the mountains, 

Salt over sweets.

Sweet over salt.




With my soul in pieces -

 Shards of glass on my skin, 

Feeling exhausted,

I hope to find the way to take my life back.