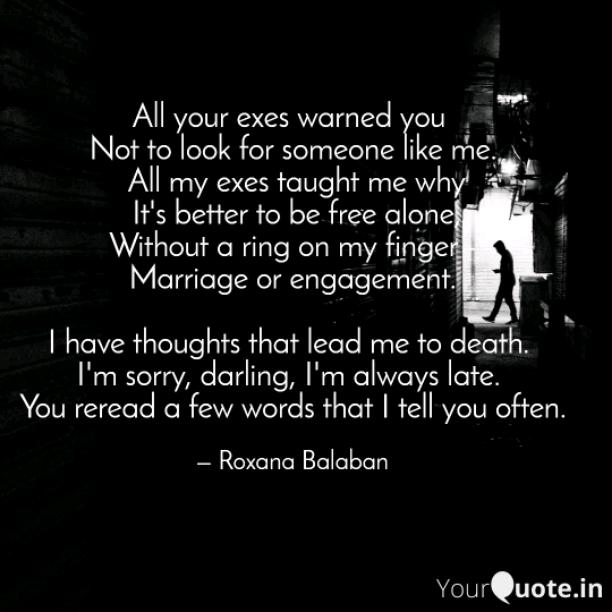 To Be Free Alone
Read Count : 67
Category : Poems
Sub Category : N/A
All your exes warned you 

Not to look for someone like me.

 All my exes taught me why

 It's better to be free alone,

Without a ring on my finger -

Marriage or engagement.




I have thoughts that lead me to death. 

 I'm sorry, darling, I'm always late.  

You reread a few words that I tell you often.

I waste a few hours with the old conversations,

 They were more intense. 

Sincere words.

 Late morning calls.




 I have many doubts, 

My blood is boiling.

 I can't sleep when the light goes out,

 I count the hours...




While I told my heart not to fall in love, 

I told my mouth not to talk about happiness,

 Feelings and the rest of my thoughts.




You want to stay with me until the end,

But your drops of blood 

Don't cover my body 

And I feel your cold.