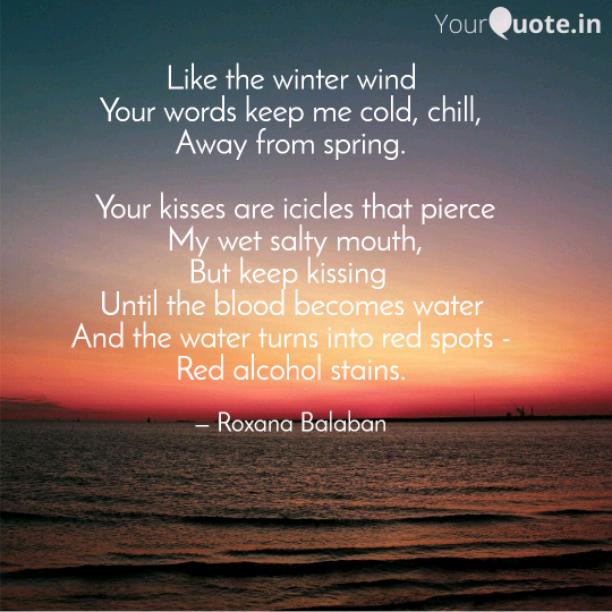 From Summer To Autumn
Read Count : 26
Category : Poems
Sub Category : N/A
Like the winter wind

Your words keep me cold, chill,

Away from spring.




 Your kisses are icicles that pierce

 My wet salty mouth,

But keep kissing 

Until the blood becomes water

And the water turns into red spots -

Red alcohol stains.




My love is like a disease, 

It makes you sick - 

Even if you are healthy

 And you don't need new pills to live.




  My hands broke many bottles,

 My mouth spoke words that hurt my pride. 

 I light up when the fire goes out,

I woke up straight from summer to autumn -

And other fears.




  I buried my heart in a mine,

Because no one knows how to dig,

 And I don't want to be brought

 To the surface every scar I received.