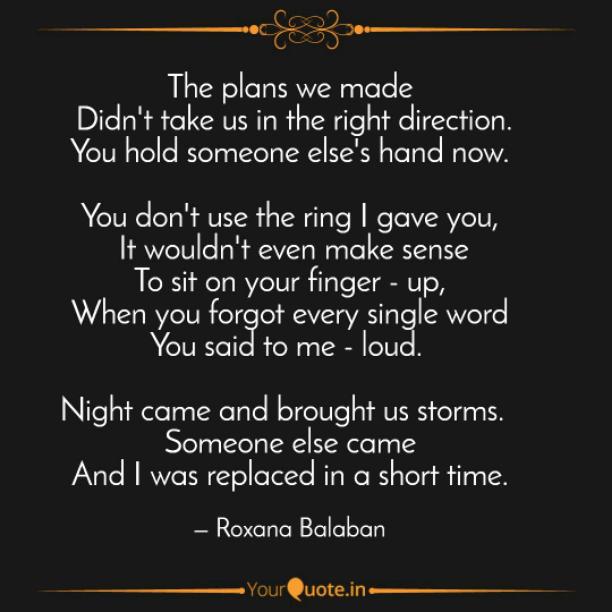 The Plans We Made
Read Count : 60
Category : Poems
Sub Category : N/A
The plans we made

 Didn't take us in the right direction.

You hold someone else's hand now.




You don't use the ring I gave you,

 It wouldn't even make sense

 To sit on your finger - up, 

When you forgot every single word

 You said to me - loud.  




Night came and brought us storms.  

Someone else came

 And I was replaced in a short time.  




I have reached a point 

Where I no longer care 

Who leaves or

 Who stays in my sad life.




  The sun will shine even if I feel pain,

 The rain will come even if I smile.

  Did I let you go or did I leave? 

 Who will wipe away my tears 

If I let them down on my cheeks?




Plans - simple words that I no longer believe.