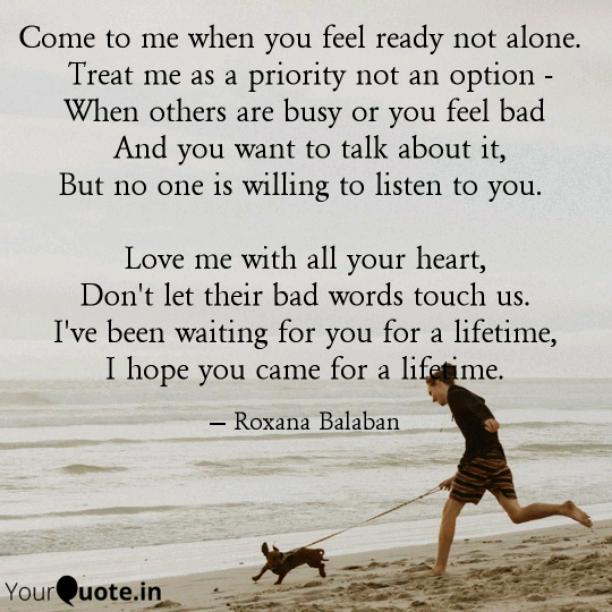 Come To Me
Read Count : 54
Category : Poems
Sub Category : N/A
Come to me when you feel ready not alone. 

 Treat me as a priority not an option -

When others are busy or you feel bad

 And you want to talk about it,

But no one is willing to listen to you. 




 Love me with all your heart, 

Don't let their bad words touch us.

 I've been waiting for you for a lifetime, 

I hope you came for a lifetime.




  Tell me when you will come, 

To count also the days.

 Tell me that I did not wait for you in vain

 And that you also waited for me.




  Come to me,

 I will go to you, 

We will meet in the middle of the road.




 I will hug you and you will recognize

 The warmth of my palm 

That will melt your smile.