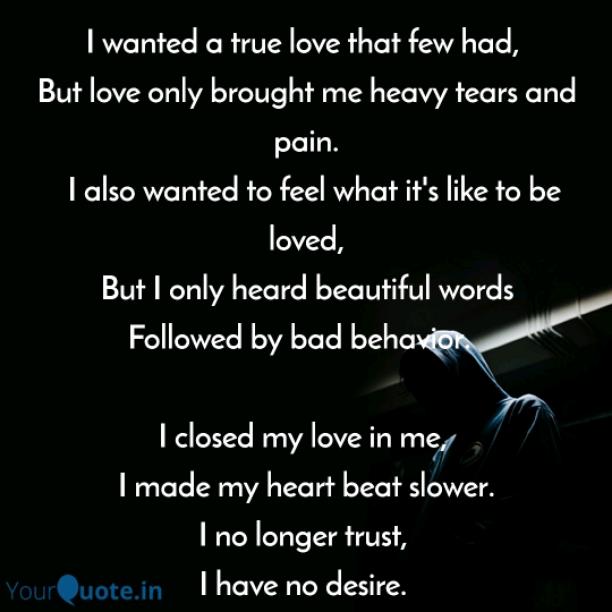 I Wanted A True Love
Read Count : 123
Category : Poems
Sub Category : N/A
I wanted a true love that few had, 

But love only brought me heavy tears and pain.

  I also wanted to feel what it's like to be loved,

 But I only heard beautiful words 

Followed by bad behavior.  




I closed my love in me, 

I made my heart beat slower.

I no longer trust, 

I have no desire. 




 I wanted to have my own family, 

But I often woke up alone.

The person I loved became a stranger,

 I became a stranger on my own.