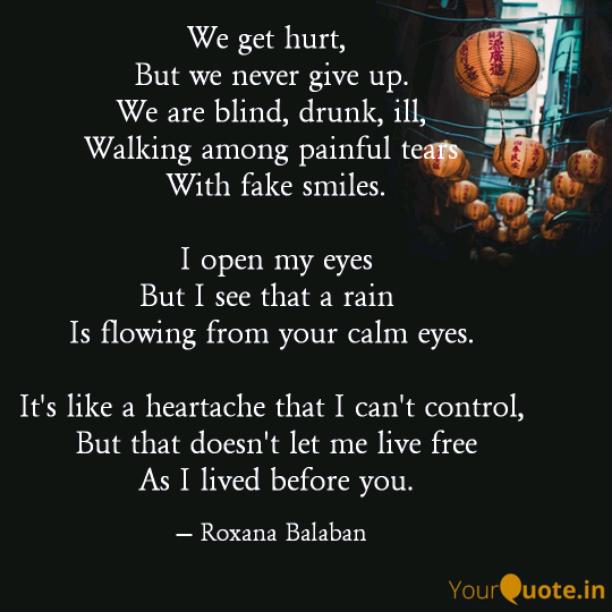 Category : Poems
Sub Category : N/A
We get hurt, 

But we never give up.

We are blind, drunk, ill,

Walking among painful tears

 With fake smiles.




  I open my eyes 

But I see that a rain 

Is flowing from your calm eyes.




It's like a heartache that I can't control,

 But that doesn't let me live free

 As I lived before you.




  We throw out words 

That leave traces.

  We make the truth a beautiful lie

 When we kiss among promises.




I come out of death

 With a pretty smile down my lips.

 I won another day on this earth,

I pretend to do things right.