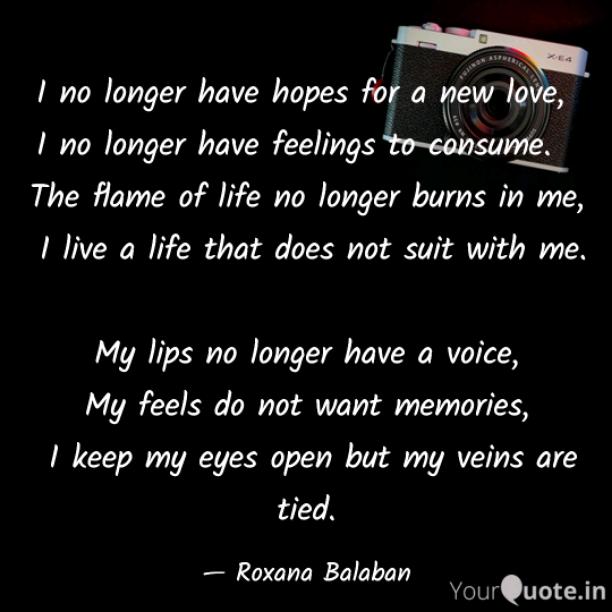 My Life Will Change
Read Count : 69
Category : Poems
Sub Category : N/A
I no longer have hopes for a new love, 

I no longer have feelings to consume.  

The flame of life no longer burns in me,

 I live a life that does not suit with me.




 My lips no longer have a voice, 

My feels do not want memories,

 I keep my eyes open but my veins are tied.




  I don't have the patience

 To meet people anymore 

 I know I would trust them with difficulty -

Or I don't trust them at all.




 I became a stone,

 Even my heart is heavy

 And it barely moves in my chest, 

I'm already tired of lying myself

That one day my life will change.