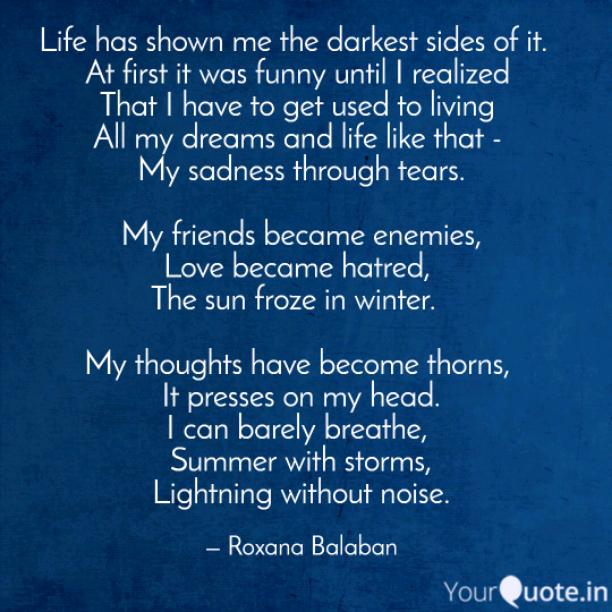 Sadness Through Tears
Read Count : 82
Category : Poems
Sub Category : N/A
Life has shown me the darkest sides of it.  

At first it was funny until I realized 

That I have to get used to living 

All my dreams and life like that - 

My sadness through tears.




 My friends became enemies, 

Love became hatred, 

The sun froze in winter.  




My thoughts have become thorns, 

It presses on my head.

I can barely breathe, 

Summer with storms,

Lightning without noise.




 I had flowers 

Which dried up.

 I had serene Sundays,

 Now I live their sunset alone

Without her gaze,

Trying to heal myself

After this bad romance.