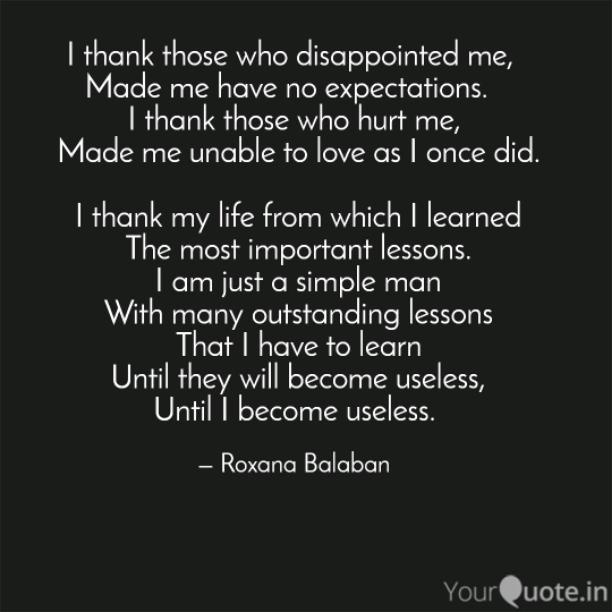 I Become Useless
Read Count : 31
Category : Poems
Sub Category : N/A
I thank those who disappointed me, 

Made me have no expectations.  

I thank those who hurt me,

 Made me unable to love as I once did.




 I thank my life from which I learned

 The most important lessons.

 I am just a simple man

 With many outstanding lessons

 That I have to learn

 Until they will become useless,

Until I become useless.




 Thank you to my heart 

For giving me the chance to love.

Although the relationship did not last a lifetime,

 I scattered love in my dry bones of alcohol. 




 Due to my failures, 

I closed my eyes.

Due of their actions

I closed my life.