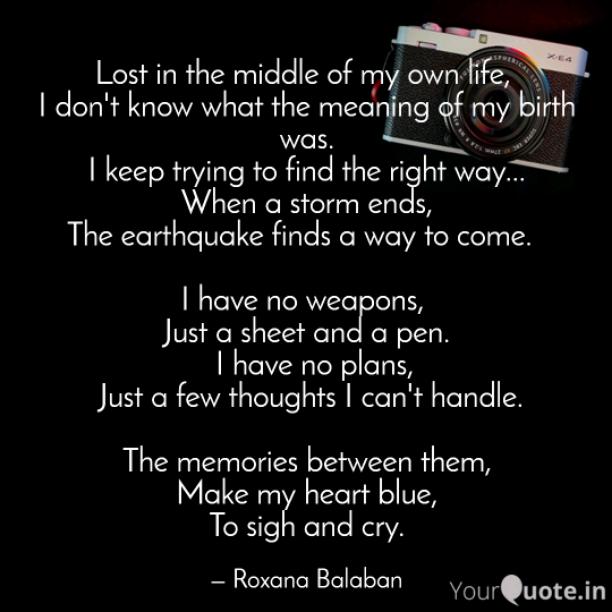 A Sheet And A Pen
Read Count : 48
Category : Poems
Sub Category : N/A
Lost in the middle of my own life, 

I don't know what the meaning of my birth was.

I keep trying to find the right way...

 When a storm ends, 

The earthquake finds a way to come.  




I have no weapons, 

Just a sheet and a pen.

  I have no plans,

 Just a few thoughts I can't handle.




The memories between them,

 Make my heart blue, 

To sigh and cry.




  It's sunny but I feel clouds, 

It's love but I feel lies.

 It's summer but it looks like it's dark.

I live but I feel close to death.