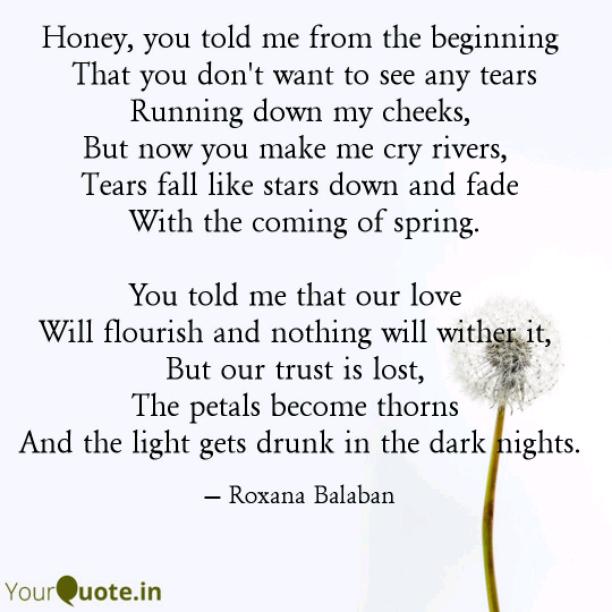 Category : Poems
Sub Category : N/A
Honey, you told me from the beginning

 That you don't want to see any tears

 Running down my cheeks, 

But now you make me cry rivers, 

Tears fall like stars down and fade

 With the coming of spring.




You told me that our love 

Will flourish and nothing will wither it, 

But our trust is lost, 

The petals become thorns 

And the light gets drunk in the dark nights.




We play with love like a game,

 I lose many times,

 You win most of the time. 




 I tell you, you tell me,

 Love is not built for our hearts.

Even if we try to stay afloat,

Something drowns us in tears.