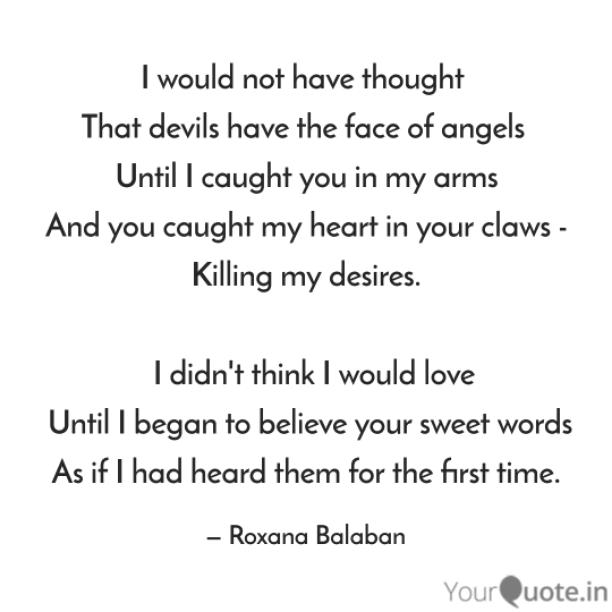 High Expectations
Read Count : 51
Category : Poems
Sub Category : N/A
I would not have thought 

That devils have the face of angels 

Until I caught you in my arms

 And you caught my heart in your claws - 

Killing my desires.




  I didn't think I would love

 Until I began to believe your sweet words

 As if I had heard them for the first time. 




 I don't know why I had such high expectations,

 Why I forgave your first lie 

And why I still answer your empty messages. 




 I don't know why you wanted 

To give me another lesson, 

The same lesson that I received 

A few times before you,

 That left me with scars

 And with zero confidence in me.




I will not remember you with pleasure,

 I will burn all the memories.

 You will call me back

 But I will not be available.