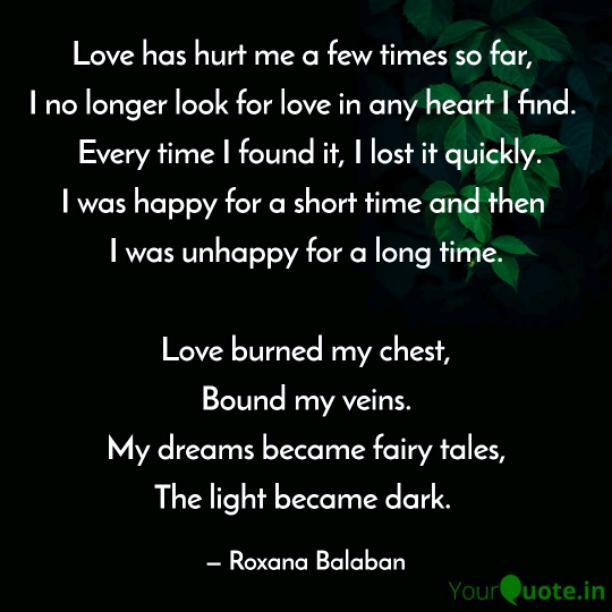 For A Short Time
Read Count : 51
Category : Poems
Sub Category : N/A
Love has hurt me a few times so far, 

I no longer look for love in any heart I find. 

 Every time I found it, I lost it quickly.

I was happy for a short time and then 

I was unhappy for a long time.




 Love burned my chest, 

Bound my veins.

 My dreams became fairy tales, 

The light became dark. 




 Love hit my heart, 

Tears shot down my cheeks.

Everything was a nightmare

 From which I could not wake up 

Even if my eyes could not sleep.




  Love hurt some, 

They probably thought like me,

 That love can save your soul

But they did not find true love

As I haven't found it yet.