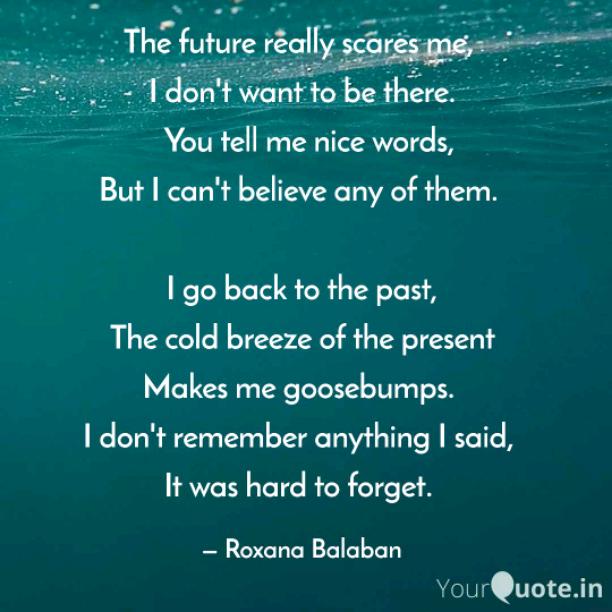 I Go Back
Read Count : 67
Category : Poems
Sub Category : N/A
The future really scares me, 

I don't want to be there.

  You tell me nice words,

 But I can't believe any of them.  




I go back to the past,

 The cold breeze of the present 

Makes me goosebumps. 

I don't remember anything I said, 

It was hard to forget. 




 I was happy for a short time, 

When I thought that every touch is made of love.

  I smiled often when I saw other lips

 Smiling at my words.  




I thought my thoughts could be right, 

I thought the world was not full of flaws.

  But the day turns into darkness 

And the light of night does not let me sleep,

 I got tired of trying to be loved

 By the wrong ones.