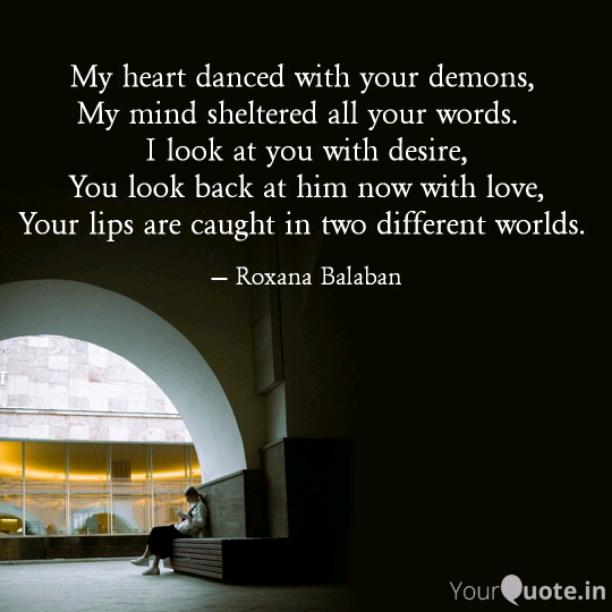 Love Has Found Me
Read Count : 33
Category : Poems
Sub Category : N/A
My heart danced with your demons, 

My mind sheltered all your words.  

I look at you with desire,

 You look back at him now with love, 

Your lips are caught in two different worlds. 




 Your skin electrified me,

 I electrified your wonderful skin.

 Our souls remained untouched, 

Someone else will touch your soul. 




 I'm waiting for a train that isn't coming,

 I drink cold water instead of hot tea.

 My hand is shaking when I have 

To answer to your messages,

Love has found me.