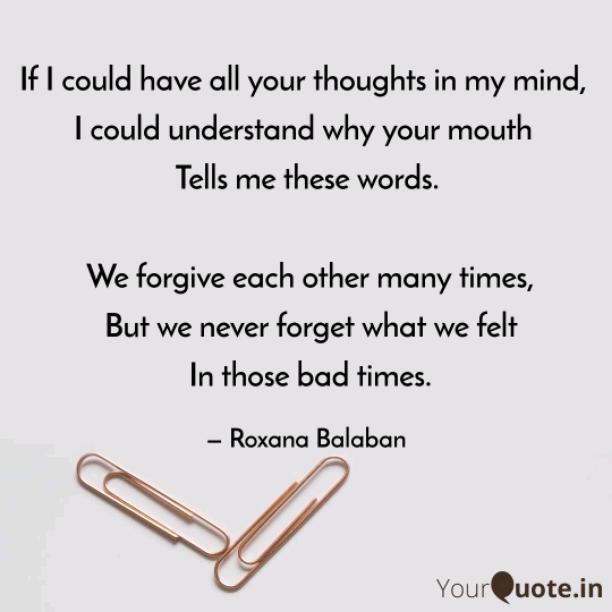 All Your Thoughts In My Mind
Read Count : 68
Category : Poems
Sub Category : N/A
If I could have all your thoughts in my mind, 

I could understand why your mouth 

Tells me these words.




 We forgive each other many times,

 But we never forget what we felt

 In those bad times.




  You break kisses from my mouth, 

I cover your lips with my bloody breath.  

We smile at each other through tears, 

Looking like we are happier 

Than we have ever been.




  Sometimes I get words, 

Sometimes I get love.

Sometimes I hear promises 

I don't want to receive.