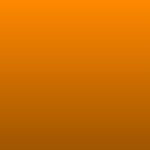 My Dark Side
Read Count : 46
Category : Poems
Sub Category : N/A
I lost my zest for life - or I never had it.

I haven't trusted anyone since

 I blindly trusted someone,

And I discovered that she was actually

 The biggest liar.




  You can say I'm paranoid, 

But that's the truth behind the scenes. 

 Although I believe in God, 

I always have a dark side. 




A dark side that makes me sad, 

Makes me feel never good enough for myself. 




 I have few friends I barely talk to,

 I'm not good at starting conversations,

 Or to keep the conversation

 Going for a long time.




I don't like to force the doors 

That are already closed.

 I don't put pressure on people

 To give me value, to notice me.




I'm one of the crowd 

But I'm nobody's.

  I don't like to argue, 

I prefer to remain silent.




When I leave,

 I don't look back, 

Even if I still have feelings 

Inside my heart.




If I feel like I'm bothering someone,

 I get out of their way, 

I don't want to be an obstacle,

 I don't like to fight for things

 I can never have.  




Many confuse my fatigue with indifference.

Sometimes I'm too devastated 

To show them the difference.