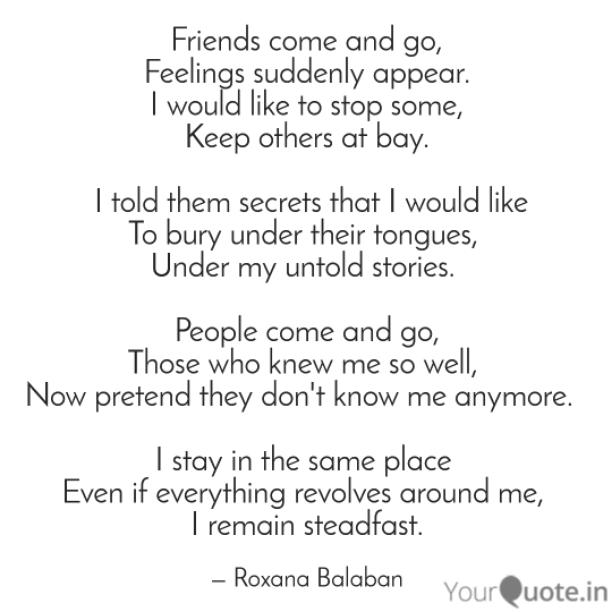 People Come And Go
Read Count : 97
Category : Poems
Sub Category : N/A
Friends come and go,

 Feelings suddenly appear. 

 I would like to stop some, 

Keep others at bay.




  I told them secrets that I would like 

To bury under their tongues, 

Under my untold stories. 




 People come and go, 

Those who knew me so well, 

Now pretend they don't know me anymore.  




I stay in the same place 

Even if everything revolves around me, 

I remain steadfast. 




 Lovers come and go,

 They replace me quickly 

Even though I seemed irreplaceable.

This is my sad story and life has to go on.

I still hope someone stays until the end.