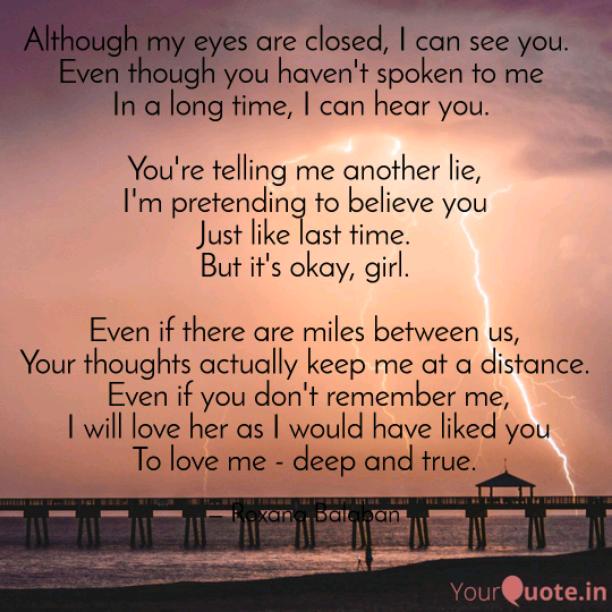 Impossible For Me
Read Count : 57
Category : Poems
Sub Category : N/A
Although my eyes are closed, I can see you.  

Even though you haven't spoken to me 

In a long time, I can hear you. 




 You're telling me another lie, 

I'm pretending to believe you

 Just like last time. 

 But it's okay, girl. 




 Even if there are miles between us, 

Your thoughts actually keep me at a distance.

 Even if you don't remember me,

 I will love her as I would have liked you

 To love me - deep and true. 




 Love him as I loved you, 

Get close to his mouth, 

Feeling his breath on your lips.




 I will close my eyes even

 If I can see your glance through

 Your beautiful hair.

To forget you... is impossible for me.