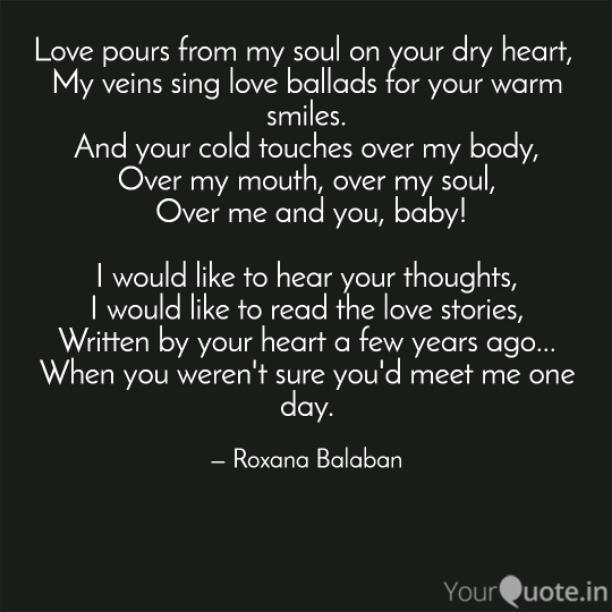 Dry Heart
Read Count : 51
Category : Poems
Sub Category : N/A
Love pours from my soul on your dry heart, 

My veins sing love ballads for your warm smiles.

 And your cold touches over my body, 

Over my mouth, over my soul,

 Over me and you, baby!




 I would like to hear your thoughts, 

I would like to read the love stories,

Written by your heart a few years ago...

When you weren't sure you'd meet me one day.




  I would like to dream together,

 When you wake up to tell me 

That you already have everything you want ... 




In front of you, looking at me 

As you look in that mirror

And you recognize yourself.




Maybe I'm asking too much, 

Maybe I'm dreaming too much.

My feelings are real, 

Let me love you as your heart wants.