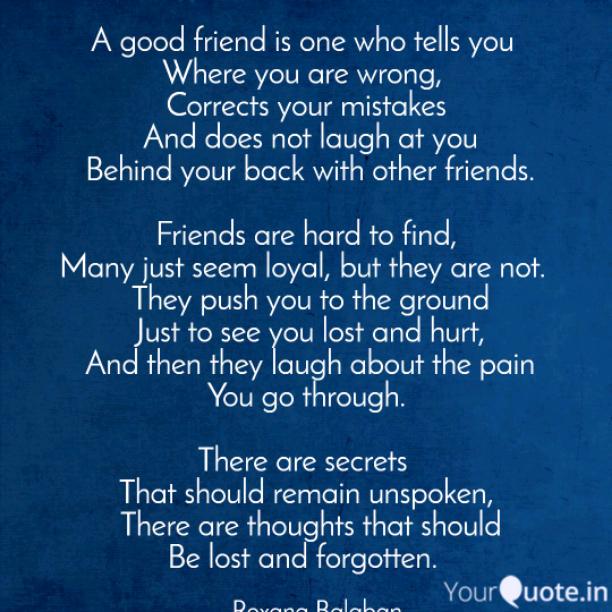 A Good Friend
Read Count : 19
Category : Poems
Sub Category : N/A
A good friend is one who tells you 

Where you are wrong, 

Corrects your mistakes

 And does not laugh at you

 Behind your back with other friends.




 Friends are hard to find, 

Many just seem loyal, but they are not. 

 They push you to the ground

 Just to see you lost and hurt,

  And then they laugh about the pain 

You go through.




There are secrets 

That should remain unspoken,

 There are thoughts that should

 Be lost and forgotten.  




There are fears you once talked about, 

And then should disappear ...

 To be the same as before -

 Happy with a real friend by your side.




When the sun breaks the clouds,

When the sun brings a smile to our lives,

When tears turn into rivers and lies,

When everything shakes, 

Grab your friend's hand

To feel safe for a while.