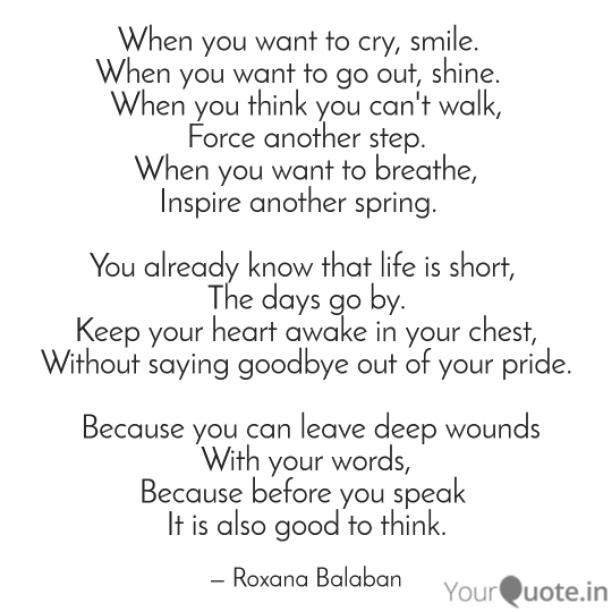 Category : Poems
Sub Category : N/A
When you want to cry, smile.  

When you want to go out, shine.  

When you think you can't walk,

 Force another step. 

 When you want to breathe, 

Inspire another spring.  




You already know that life is short, 

The days go by.

 Keep your heart awake in your chest, 

Without saying goodbye out of your pride.




  Because you can leave deep wounds 

With your words,

Because before you speak 

It is also good to think.