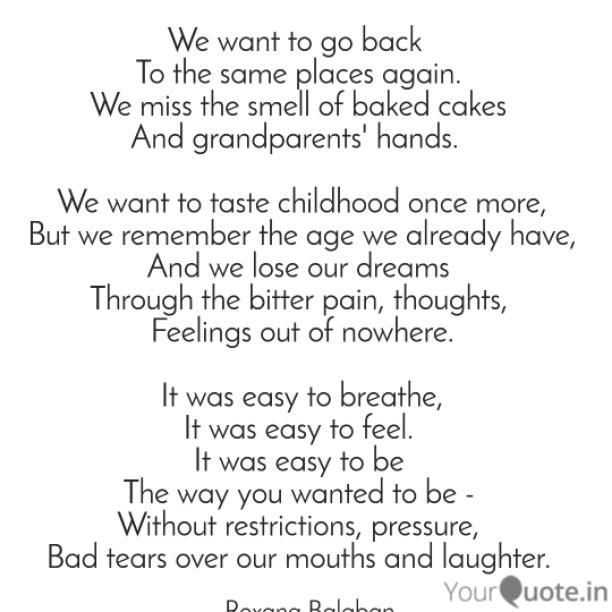 To Go Back
Read Count : 57
Category : Poems
Sub Category : N/A
We want to go back 

To the same places again.

 We miss the smell of baked cakes 

And grandparents' hands. 




 We want to taste childhood once more,

 But we remember the age we already have,

 And we lose our dreams 

Through the bitter pain, thoughts,

 Feelings out of nowhere.




  It was easy to breathe, 

It was easy to feel.

It was easy to be

The way you wanted to be -

 Without restrictions, pressure, 

Bad tears over our mouths and laughter.




We will be shadows of this earth, 

The worms will want to eat our lungs,

The others will forget that we once lived...




Lord, please Forgive us 

For not living our lives 

As You imagined.

God, please forgive me!