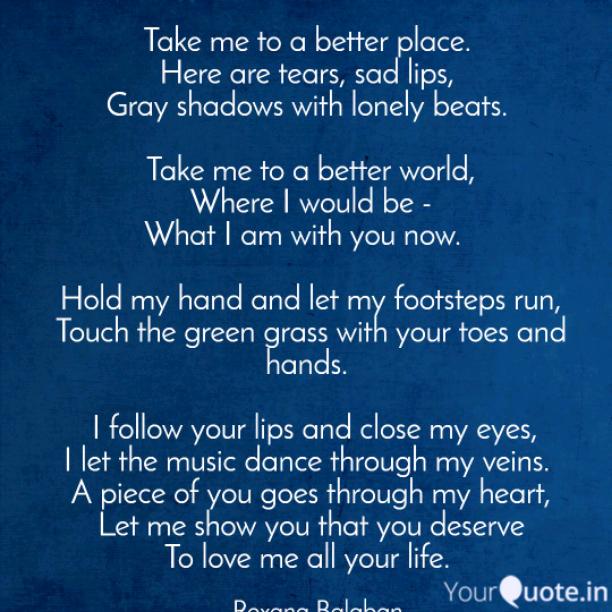 Category : Poems
Sub Category : N/A
Take me to a better place.

Here are tears, sad lips,

 Gray shadows with lonely beats. 




 Take me to a better world,

 Where I would be -

What I am with you now. 




 Hold my hand and let my footsteps run,

 Touch the green grass with your toes and hands.




  I follow your lips and close my eyes,

 I let the music dance through my veins. 

 A piece of you goes through my heart,

 Let me show you that you deserve

 To love me all your life. 




 I don't want to say goodbye, 

Because we'll see each other soon.  

Let's go to another realm.

Your lips smile at me, 

And your eyes start screaming to go. 

 "Honey, let's go there."