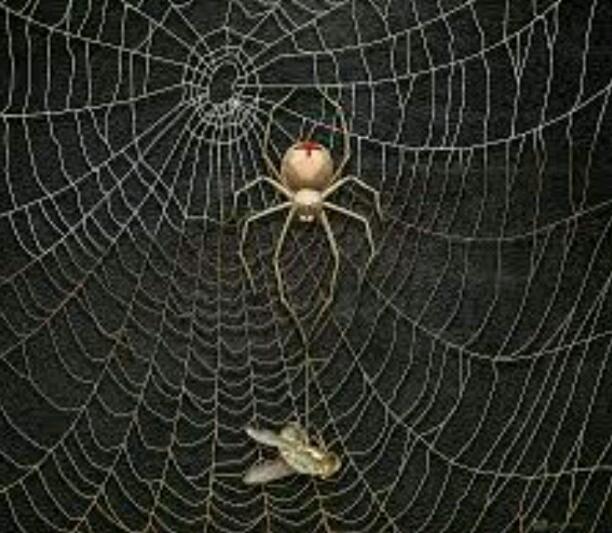 A SPIDER AND A FLY
Read Count : 39
Category : Poems
Sub Category : N/A
In an old destroyed building,
A spider is creeping with its eight legs,
Climbing on a wall, but falling down,
Yet, he is not giving up,
Finally, he conquers the wall,
In a corner, he's weaving a web,
Octagonal in shape with its own saliva thread,
Spinning and running all around the web,
To make it larger, comfortable as a palace,

A housefly lands, on his palace to relax,
But she gets trapped in  his sticky net,
She is trying hard to fly again,
The more she's trying, the more getting trapped,
The Spider is coming to sleep at his home,
But he gets to know,
That, he is not there alone,
Now, I am thinking...
What will happen to that housefly?
Will she die..........?
Or will be free again to fly?