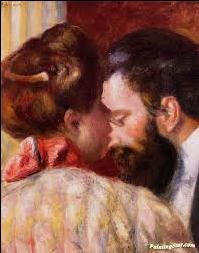 Confidences
Read Count : 31
Category : Poems
Sub Category : N/A
May your mutinous charm, your sweet voice and your grace

Filter into my heart the perfume of passions;

Give me intoxication and grant me boldness

Of fine words of love, full of apprehensions.




My eyes are fed by your young innocence

And my soul is inflamed by your beautiful jet eyes;

I would like to confess to you, in confidence,

The fruit of my desires that for the moment I keep silent.




Under this avenue of pines, in our walk,

We talk about everything and nothing at the same time,

Directing our slow steps near this esplanade

Where we come to walk, to relax, sometimes.




The blackbird in the woods sings its romance,

Following our path, listening to our voice;

Having perhaps also in him the recollection

Of seeing us there often, by the old cross.




On an old mossy trunk we pause;

No doubt you are waiting for my statement:

I have justly chosen, in any case,

To break with my discretion this day.