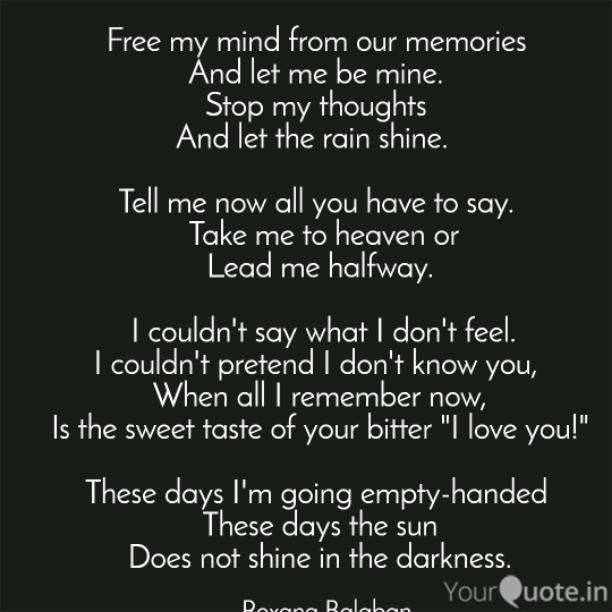 Stop My Thoughts
Read Count : 69
Category : Poems
Sub Category : N/A
Free my mind from our memories

 And let me be mine. 

 Stop my thoughts 

And let the rain shine. 




Tell me now all you have to say.

  Take me to heaven or

 Lead me halfway.




  I couldn't say what I don't feel.

I couldn't pretend I don't know you,

 When all I remember now,

 Is the sweet taste of your bitter "I love you!"




These days I'm going empty-handed

 These days the sun

 Does not shine in the darkness.




 I had you in my arms, but I broke you all.  

I kissed you tender, but I hit hard your mouth.  

I read your poems when you didn't want to. 

 I did the opposite, and all my desires

 Remained only dreams -

 Fire through the fire and fears.