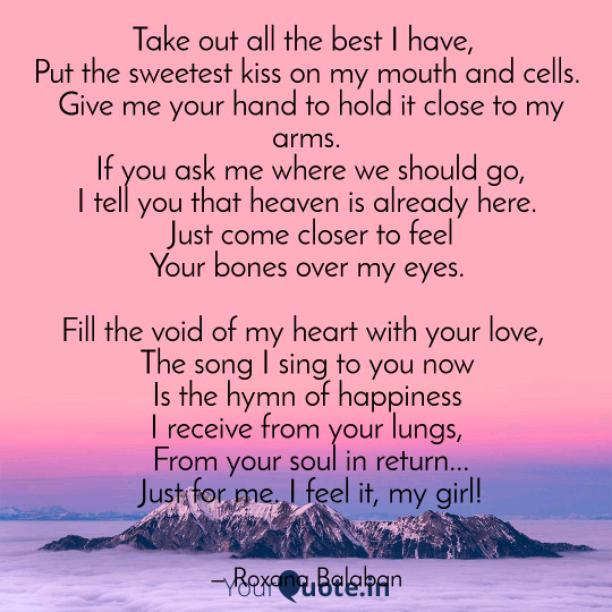 Take Out All The Best I Have
Read Count : 19
Category : Poems
Sub Category : N/A
Take out all the best I could have, 

Put the sweetest kiss on my mouth and cells.

 Give me your hand to hold it close to my arms.

 If you ask me where we should go,

I tell you that heaven is already here.

  Just come closer to feel 

Your bones over my eyes.




Fill the void of my heart with your love, 

The song I sing to you now

 Is the hymn of happiness 

I receive from your lungs,

 From your soul in return...

 Just for me. I feel it, my girl!




Let me bring you a few stars,

 And you will shine much brighter

 Than them tonight.

 I swear to you!

  

Take the evil out of me 

And turn it into butterflies, 

Sweet kisses and dreams.

You become a part of me, 

Part of my cells and thoughts.