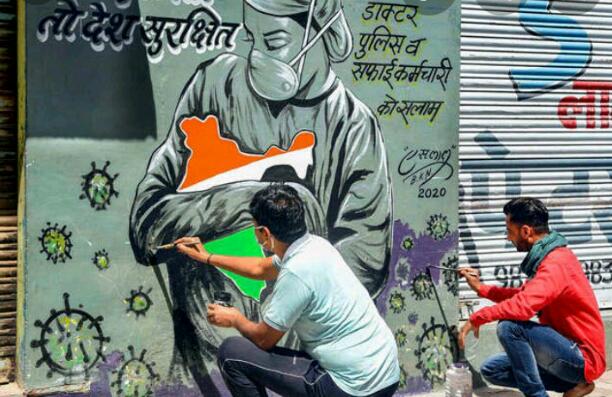 PRAY FOR US...
Read Count : 27
Category : Poems
Sub Category : N/A
Everything is bouncing over my head,
As the situation is getting the worst every day.
We are lacking of oxygen, ICUs and beds.
But to get rid of this, we don't have even a single way....

Poor peoples : dying without bread,
Middle class : worrying about the next day.
Upper class : wandering for a cremation shed,
How to get out of it? We don't have any hope's ray.

How we'll keep moving ahead?
When the clouds of trouble are not going away,
Our nation is now coloring in red(in the color of blood).
Only one thing can save us today, and that's your holy pray....
Comments
hello everyone, I've reposted this poem and deleted previous one because that had several errors and was not visible to my screen too... and as most of you know that INDIA is suffering through the worst COVID pandemic... and it's getting worst and worst per day... we are not having proper equipments to fight this pandemic.... some countries like USA, CHINA, RUSSIA, UAE etc. are trying to help us.... but we don't know when it will be over as I think vaccines are only 40 Percent workable.... it's really a matter of concern for the world 🙏🙏 this too may have some errors... but i am improving them now...

May 03, 2021