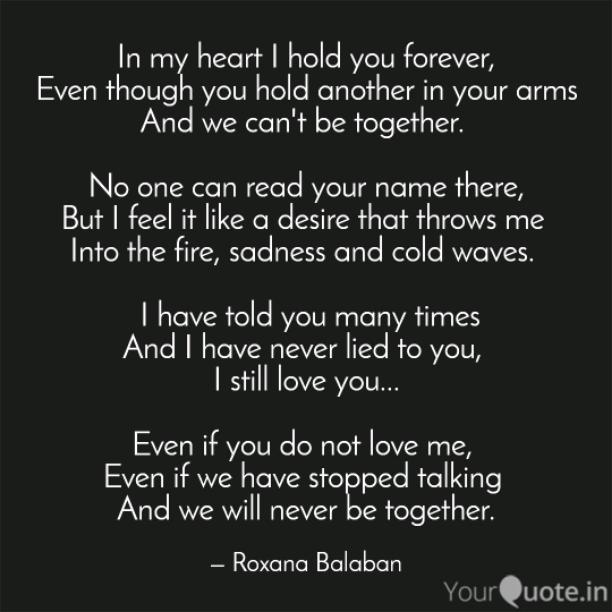 In My Heart
Read Count : 16
Category : Poems
Sub Category : N/A
In my heart I hold you forever,

 Even though you hold another in your arms 

And we can't be together. 




 No one can read your name there, 

But I feel it like a desire that throws me 

Into the fire, sadness and cold waves. 




 I have told you many times

And I have never lied to you, 

I still love you...




Even if you do not love me, 

Even if we have stopped talking 

And we will never be together.




 I can't take you off my chest,

 I can't burn the thoughts I have with you.

Thanks to you I have achieved happiness, 

Even if it was for a short period of time...

And I'm broken now.