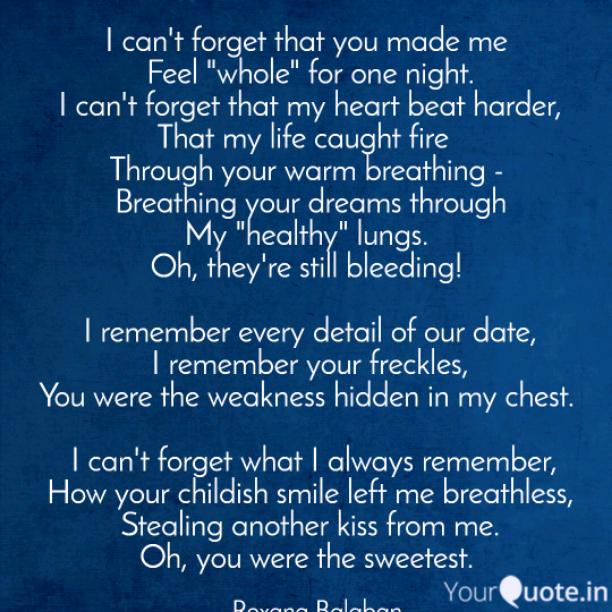 For One Night
Read Count : 19
Category : Poems
Sub Category : N/A
I can't forget that you made me

 Feel "whole" for one night.

  I can't forget that my heart beat harder, 

That my life caught fire 

Through your warm breathing -

 Breathing your dreams through

 My "healthy" lungs. 

Oh, they're still bleeding!




 I remember every detail of our date,

 I remember your freckles,

You were the weakness hidden in my chest.




  I can't forget what I always remember,

 How your childish smile left me breathless,

 Stealing another kiss from me.

Oh, you were the sweetest.




  I can't say we got lost in the night,

 Because during the day

 I find you in my thoughts. 




 I can't say I'll ever forget you, 

It was a special night

 That will last a lifetime,

Living in my dreams.