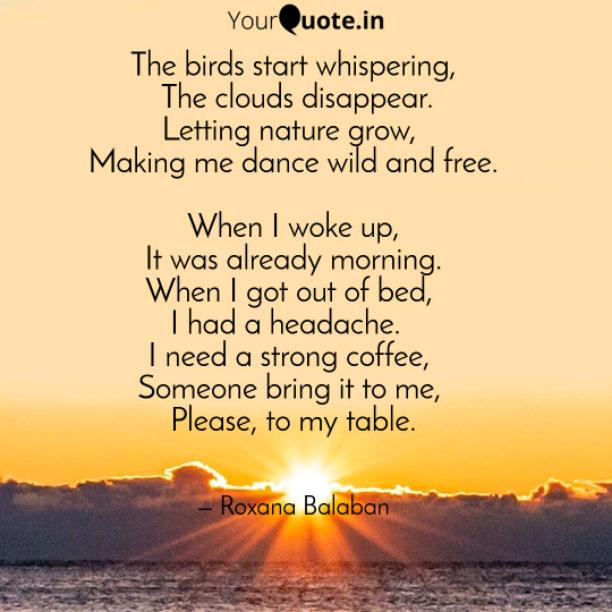 I Will Rise
Read Count : 18
Category : Poems
Sub Category : N/A
The birds start whispering,

 The clouds disappear.

Letting nature grow, 

Making me dance wild and free.




 When I woke up, 

It was already morning.

When I got out of bed, 

I had a headache.  

I need a strong coffee, 

Someone bring it to me, 

Please, to my table.




 I want to move my legs,

 I want my cold veins to boil inside me.

  I miss the smell of coffee, 

I miss enjoying it. 

 It's my freedom when my soul is bound,

And my heart tastes bitter.

The sad taste of my loneliness instead.




 Someone prepare it for me,

 I'll pay for it or I'll be indebted

 With a long smile until tonight,

When everything will get cold and the sun

 Will disappear without telling me first.